The Company
About Us
ITS specialises in providing automation solutions for highly regulated industries such as pharmaceuticals, chemicals, manufacturing and power & energy projects.
Our scalable and flexible solutions, including Real-Time Information Management, Process Control Engineering, Computer System and Equipment Validation and the use of collaborative robots, are positioned to allow our customers to streamline operations, enhance productivity, and reduce costs while meeting safety and compliance standards unique to each industry.
We work closely with our clients to develop tailored solutions that meet their specific requirements, based wherever possible on commercial off-the-shelf (cots) available products, configured in a way that is unique to them.
We provide Service Level Agreements (SLAs) to maintain the systems we provide 24/7 – we aim to be your partner, not just another supplier.
ITS' commitment to innovation, quality, and reliability ensures that our clients receive exceptional service and support.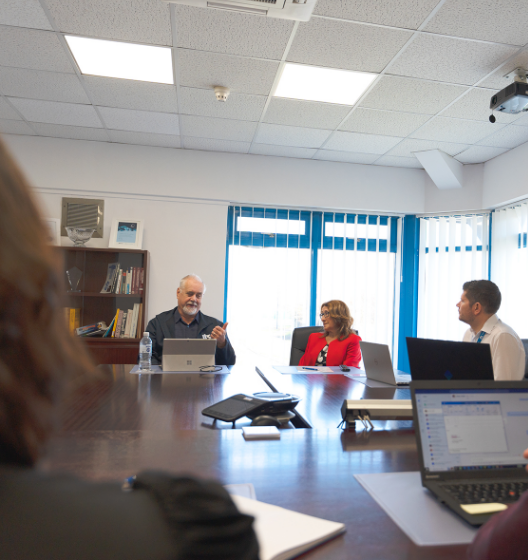 Core Values
At ITS, we take responsibility for our actions, decisions, and results, and are willing to be held accountable by its stakeholders, including customers, employees and shareholders.
We emphasise the importance of open and transparent communication between ITS and our stakeholders, to ensure that everyone is informed and aligned with our goals and objectives.
Our commitment to innovation, creativity, and taking calculated risks encourages our team to explore new opportunities and drive benefits for customers and growth for ITS.
ITS aims to inspire our employees and customers to achieve their full potential by providing them with the necessary resources and support to succeed.
We value the importance of collaboration and cooperation among ITS employees, as well as with our partners and customers, to achieve common goals and objectives.
Ace It.
Industrial Technology Systems Ltd (ITS): Revolutionising Manufacturing with Cutting-Edge Automation Solutions since 1991
In October 1991, Malcolm Knott founded Industrial Technology Systems Ltd (ITS) with the goal of developing cutting-edge industrial automation solutions to address the increasing demand for more efficient and cost-effective manufacturing processes.
The initial team at ITS consisted of individuals with diverse backgrounds in engineering, computer science, and businesses who shared a common vision of using technology to revolutionise the manufacturing industry.
ITS quickly gained recognition for their innovative approach and high-quality products, and their customer base rapidly expanded.
As the company grew, ITS broadened its focus to include a broader range of industrial technologies, such as custom solutions for specific industries and applications like robotics for assembly lines and automated material handling systems.
One of ITS's key strengths was their customer-centric approach, working closely with clients to understand their unique needs and developing tailored solutions that met those requirements.
This approach helped ITS to build long-lasting relationships with its clients and establish themselves as a reliable partner in the manufacturing industry.
Today, ITS is a prominent provider of industrial automation solutions with a global customer base, renowned for its innovation, quality, and reliability.
Automation Solutions for Key Markets, Including Life Sciences, Chemical Manufacturing and Power & Energy
ITS specialises in providing automation solutions for three primary vertical markets, namely Life Sciences, Chemical Manufacturing, and Power and Energy.
Our range of technologies includes Process Control Engineering, MES (Manufacturing Execution Services), MIS (Management Information Systems), and Vision Systems, among others.
A significant service offered by ITS in the Life Sciences market is Equipment Validation, which includes consultancy, computer systems validation, and process validation.
With this service, ITS ensures that their clients' systems and processes meet regulatory standards and comply with industry requirements.
Overall, ITS's core services are designed to streamline manufacturing processes, enhance efficiency, and reduce costs for clients in their three main markets.

THE TEAM
Expertise in Systems Integration and Automation Solutions
Our experienced team of professionals has expertise in designing, implementing, and maintaining automation systems that are reliable, efficient, and cost-effective. We work closely with our clients to gain a deep understanding of their specific requirements and design solutions that align with their objectives.
At ITS, we are committed to delivering high-quality automation solutions that meet or exceed our clients' expectations. We leverage the latest technologies and tools to ensure that our solutions are cutting-edge and meet the highest standards of safety and compliance.
Partner with ITS for your automation needs and experience the benefits of streamlined operations, enhanced productivity, and reduced costs in your business.