Trusted Independent Systems Integrator Providing Comprehensive Automation Solutions
As your trusted independent systems integrator, ITS provides tailored cutting-edge automation solutions to optimise the performance of manufacturing and processing companies. 

We specialise in providing innovative solutions designed to improve operational efficiency, quality, control, data visibility, traceability, and regulatory compliance. 

Our core competencies lie in the design and implementation of various solutions and complementary services, including Business Operational Solutions, Management Information Systems, Process Control Systems, Project Management & Engineering Services and Vision Systems.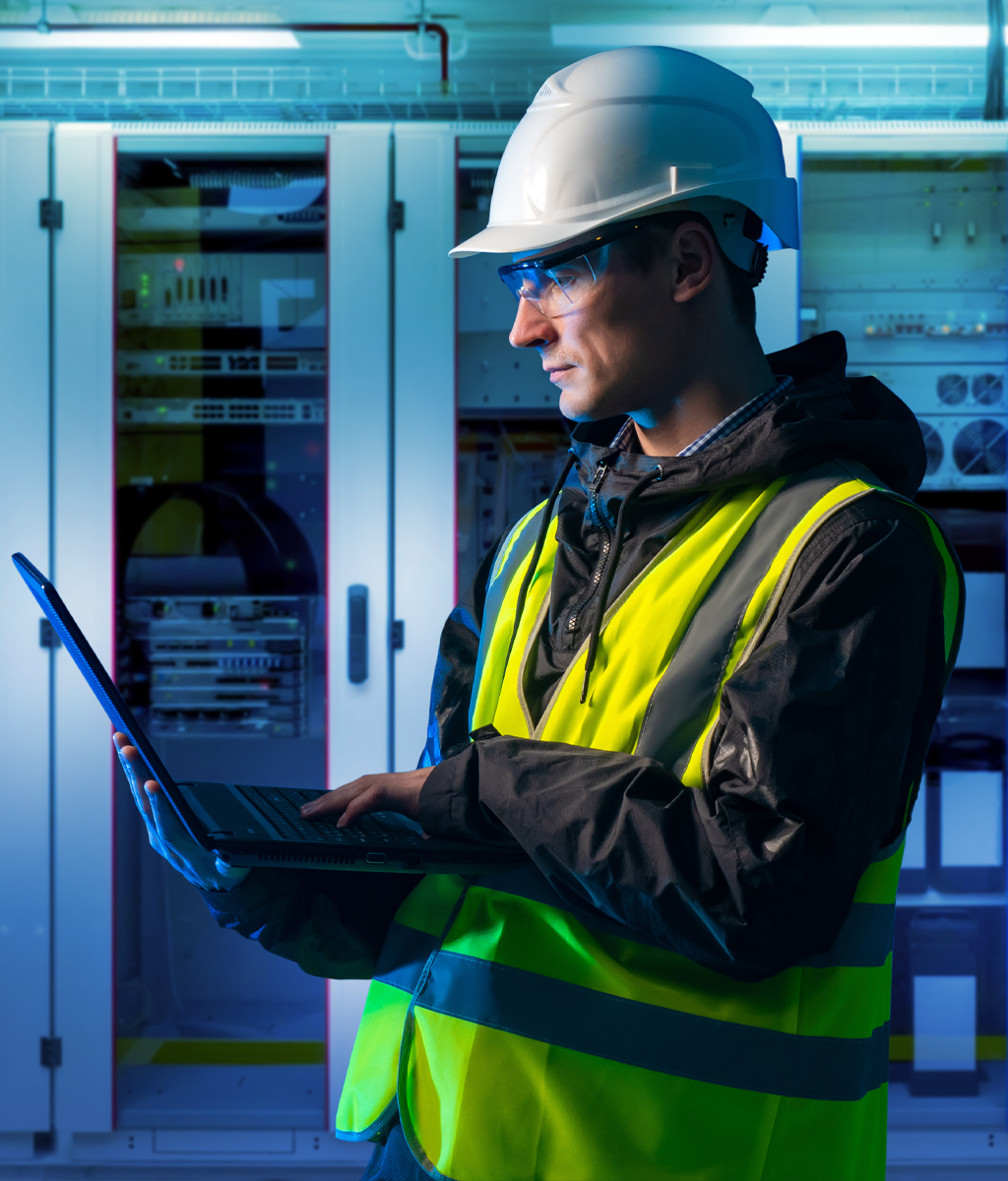 SERVICES
Regulated Industry Automation Solutions
Enhancing Processing & Manufacturing with Industry 4.0 Solutions
Our Training Courses in Compliance, GMP, Validation and More!
With extensive knowledge of global quality systems and regulatory affairs, as well as compliance with ISO 13485, ISO 9001, and GMP standards, our trusted team has held quality positions in both laboratory and pharmaceutical industries.
They have designed and delivered a wide range of training courses, including GMP, change control, deviation management, electronic record compliance, validation, and management of API suppliers and manufacturers.
Our team takes pride in sharing their expertise and knowledge with others. Whether you are working in healthcare manufacturing, laboratories, clinical trials, management and quality assurance roles or related IT and QA departments, our courses are designed to help you gain a good awareness of regulatory requirements and their application in these complementary areas.
INDUSTRIES
Independent Systems Integration for Highly Regulated Industries
ITS specialises in vertical markets encompassing pharmaceuticals, biotech, chemicals, energy, nuclear, manufacturing, and more.

Our core mission is assisting enterprises in highly regulated sectors in surmounting distinct regulatory hurdles, including compliance and quality control.

As a systems integration firm, we possess an in-depth comprehension of the distinctive requirements inherent to each industry we serve.

We are committed to delivering customised solutions precisely attuned to these demands.

Rely on us for dependable automation solutions that consistently meet the most rigorous standards of quality and compliance.
FAQ
Here to Help with Automated Solutions for Many Sectors
To help answer any questions you may have, we've compiled a list of frequently asked questions to provide you with the information you need to make an informed decision about working with ITS.
What are the core competencies and services offered by ITS as an independent systems integrator for manufacturing and processing companies?
ITS specialises in providing innovative solutions such as Management Information Systems, Process Control Systems, Business Operational Solutions, Vision Systems, and Project Management & Engineering Services. They offer end-to-end services, covering everything from feasibility studies to turnkey project delivery, training, and 24/7 support.
How does ITS help clients optimise their business processes and decision-making capabilities through Business Operational Solutions and Management Information Systems?
ITS offers advanced Business Operational Solutions and Management Information Systems to help clients optimise processes and make informed decisions. These systems include supply chain optimisation, KPI tracking, data analysis, visualisation, and customer relationship management, all tailored to the client's specific needs.
Can you explain the significance of ITS's Process Control Services and the range of solutions they offer for industries?
ITS provides comprehensive Process Control Services, including PLC and SCADA solutions, batch control systems, distributed control systems, and safety systems. These solutions improve data acquisition, monitoring, consistency, and compliance with industry standards, ensuring efficient and safe operations.
How does ITS support project management and engineering needs for clients? What services do they offer in this domain?
ITS offers APM registered project management and quality engineering services tailored to clients' specific project needs. They provide flexible solutions for project management, engineering expertise, and additional resources, helping clients achieve their project goals effectively.
What industries benefit from ITS's Vision Systems, and how do these solutions enhance productivity and efficiency?
ITS offers custom Vision Systems for various industries, including Life Sciences, food and beverage, chemical, petrochemical, automotive, and aviation. These solutions increase production efficiency, reduce waste through automation, and provide control and traceability systems to enhance innovation, safety, and reliability.
How do ITS's Industry 4.0 & 5.0 solutions improve performance in processing and manufacturing industries, and what key benefits do they provide?
ITS's Industry 4.0 & 5.0 solutions leverage automation, connectivity, robotics, machine vision, real-time data, machine learning, and cybersecurity to transform production efficiency, flexibility, predictive maintenance, quality, and security. These solutions reduce downtime, waste, risk, and operating costs while providing valuable data for informed decision-making.
How does ITS ensure the quality and compliance of its services, and what industry standards do they adhere to?
ITS maintains a Quality Management System accredited to BS EN ISO 9001 and adheres to GAMP guidelines. They also comply with various industry standards such as ISA S88, ISA S95, IEC 61131, IEC 61511, and IEC 61508, ensuring the quality and safety of their services for highly regulated industries.
DIGITAL BROCHURE
Get a your digital copy today!